CONSTRUCTION EQUIPMENT AND ASSET-TRACKING SOFTWARE SOLUTIONS
Effectively Manage the Equipment and Assets Powering Your Business.
Equipment and Asset Management Software to Gain Real-Time Visibility into Your Construction Projects
As you oversee complex projects, manage cost factors, and maintain multiple job sites, you're responsible for a wide range of equipment–from yellow iron to pickup trucks, and earthworks to paving. By gaining real-time visibility into equipment utilization, performance, and productivity, you can make more informed decisions and improve your bidding accuracy on future jobs.
mJobTime has partnered with Teletrac Navman to provide mJobTime Telematics. The partnership creates a market-leading equipment and asset management solution that lets you use data to increase productivity, reduce costs, and ensure proper equipment utilization.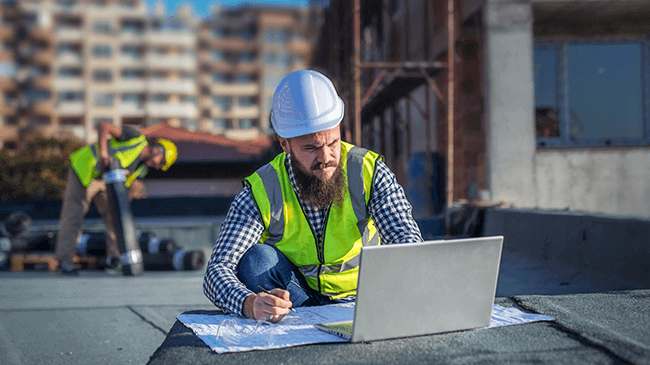 Enjoy the Benefits of mJobtime's Construction Equipment and Asset-Tracking Software:
Consolidate Your Fleet All in One Platform
With mJobTime Telematics, you'll have full visibility into the location, usage, and maintenance of all your powered and non-powered assets. Stay informed about how and when each job site uses your equipment with accurate, real-time information – avoiding any problems along the way.
Desktop, Tablet, or Mobile
Improve how you manage equipment with full visibility into its location, use, and maintenance. Know how and when each job site uses your powered and non-powered assets and avoid problems with accurate real-time information.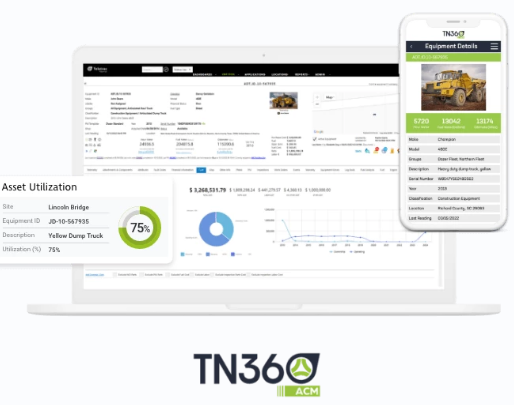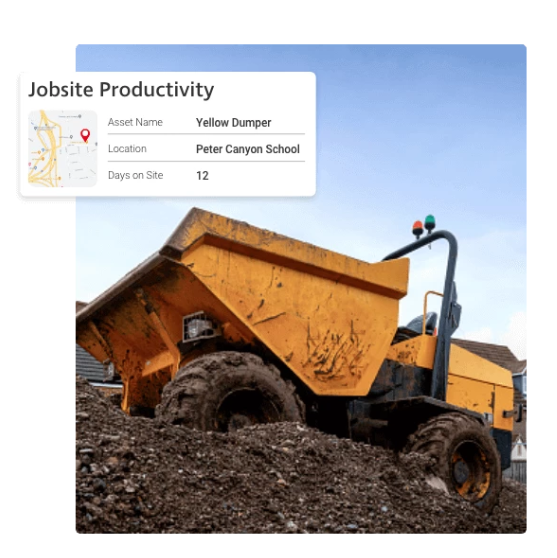 Optimize equipment costs and improve day-to-day efficiency on the job site with data-driven analysis. Teletrac Navman solutions enable you to monitor and analyze your equipment from virtually anywhere.
Testimonials

What Our Customers Say
"mJobTime is easy and efficient. My overall experience with mJobTime has been awesome. Their customer support team is always quick to respond to any issues."
"Easy to use. Tech support is the most responsive out of all the software I have used."
"Timekeeping Savior! Its flexibility to customize to exactly what we needed for our business."
"mJobTime Does the Job. Their service is outstanding, their response time is superlative."
"Great asset! Wonderful product and customer service staff. How easy it is to use, My employees were able to get the hang of how to use the product super quick."
"Best Timekeeping Software - integrated abilities. Customer Service is the best. Prompt and courteous."
"We like mJobTime! I love that mJobTime is user friendly. There are many ways to adjust the reports and screens to better fit your needs. We have some older employees that don't have a problem using the system and changing tasks throughout the day."
"Excellent product with an even better team behind it. Reduction in administrative time performing the payroll run. Their support for the product is very good. I like the ease of use of the product and the features it gives the administrator to use for sorting and reviewing time cards."
"Our experience with mJobTime has been a positive experience from Sales through Implementation. The use of this software has provided us with more accurate and timely hours reporting. In addition, the time it takes to process our weekly payroll was cut in half."
"mJobTime delivers the most customizable time tracking software available, and is paired with knowledgeable and very responsive team. I highly recommend mJobTime to anyone looking to take their company's time tracking to the next level."
How We've Supported Our Customers with Their Mobile Workforce Management Needs
At mJobTime, our mobile workforce management software has helped countless businesses improve efficiency, increase productivity and save time and money.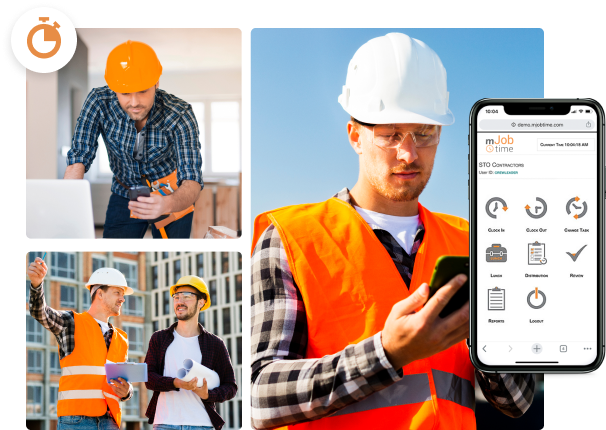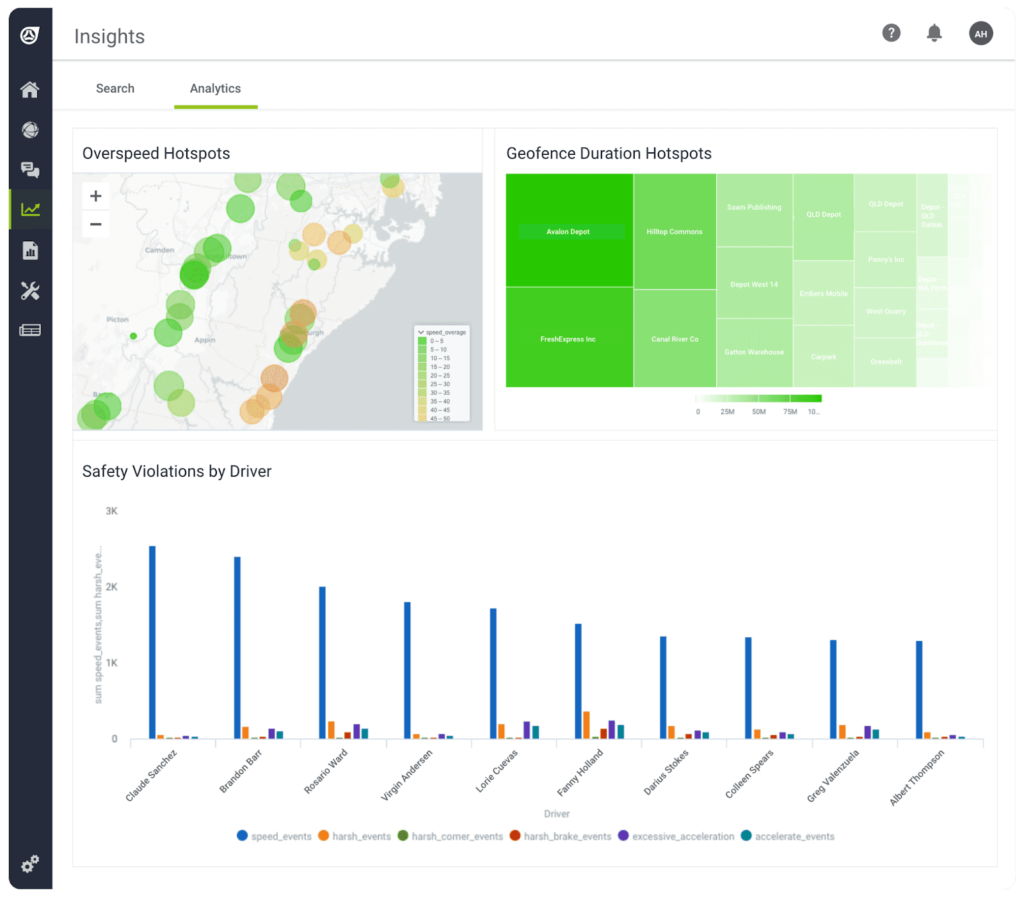 Insights: The AI-Powered Insights Engine That Answers Your Fleet Management Questions
Insights help fleets go beyond tracking dots on a map, using the power of Artificial Intelligence (AI) to turn real-time data into business intelligence that provides visibility into your fleet operations.
Built into your dashboard, Insights offers instant access to the information you need to make important decisions about your business and employees.
Mobile Time Tracking News and Tips

We're thrilled to share that mJobTime has been named a top-rated software solution in the newly released Software Advice's FrontRunners Report for Top Construction Management
Read More
mJobTime Construction Software
The mJobTime Mobility Suite software provides construction companies worldwide with the power and flexibility needed to track their most important field functions, assets, and inventory.
The only way to truly appreciate the capability of mJobTime's equipment and asset-tracking software is to see it in a demo.