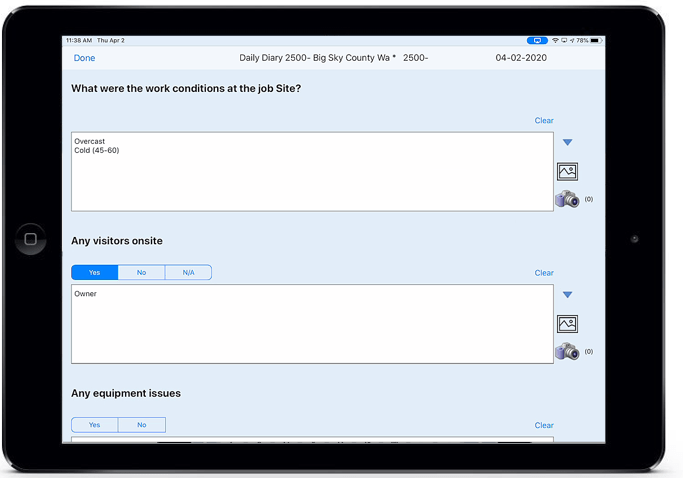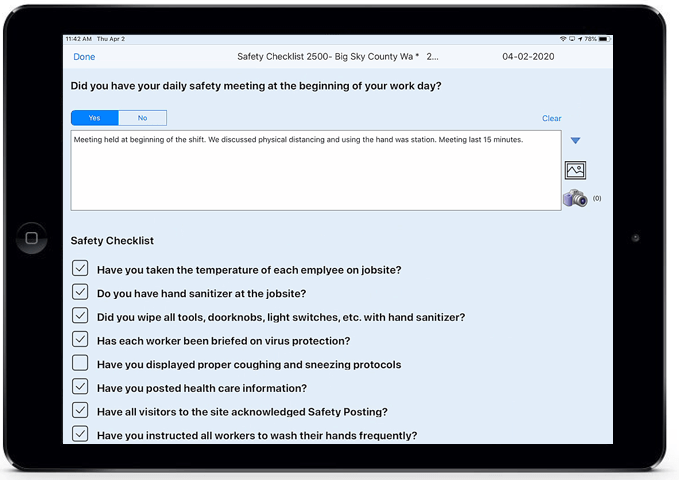 Daily Diary And PowerTrack Forms for Your Construction Site
We know how important the daily site journal and field notes are for the construction industry to measure site progress. That is why we developed the most flexible daily construction report app in the industry to automate your daily site diary and field notes. PowerTrack's construction site diary app allows you to customize your detailed diary and create additional forms. Site managers can create additional forms for items like safety, meeting notes, inspections, site resources etc. Each diary form can be configured to include:
The Daily Diary and PowerTrack Form Reports will be available after submitting the data to the server. You can export reports, review them from the web portal or access them in the field via mobile devices, ensuring the entire site team and all off-site personnel are on the same page.
The only way to truly appreciate the capability of PowerTrack's construction site diary app is to see it in a demo.