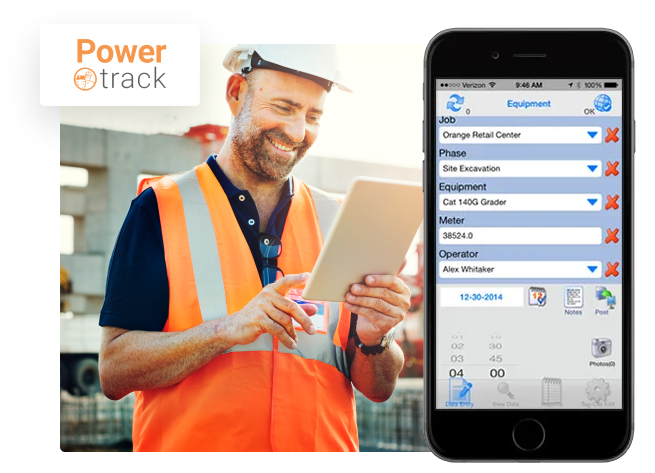 Anywhere, Convenient Access
PowerTrack's Web Portal provides a convenient means to review, edit and approve records generated from any PowerTrack mobile device. As a web-based solution, there is no requirement to install software on the user's PC. Users simply log in using any of the major web browsers.
The portal also provides a data entry mode for web users and some administrative functions, with availability based on a user's permissions.
The PowerTrack web portal also provides a data entry mode similar to that available on the mobile clients. Like the mobile clients, the web entry is designed for ease-of-use and fast data entry. Filtering of data based on prior selections and tag lists keep selection lists short. Posted records may be reviewed and edited prior to submittal.
The PowerTrack web and mobile applications share the same configuration as defined in the PowerTrack design tools. In addition, the same user may operate both mobile and web applications interchangeably.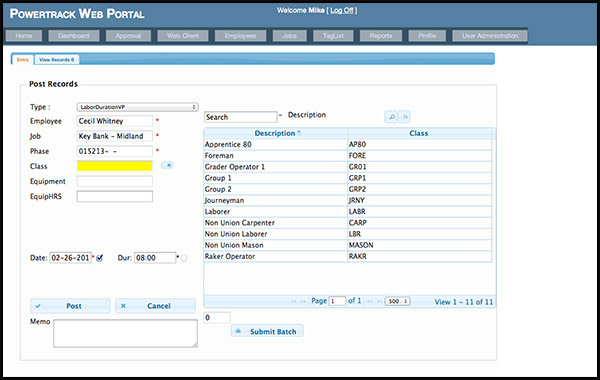 Download the PowerTrack Mobile Solutions for Construction Datasheet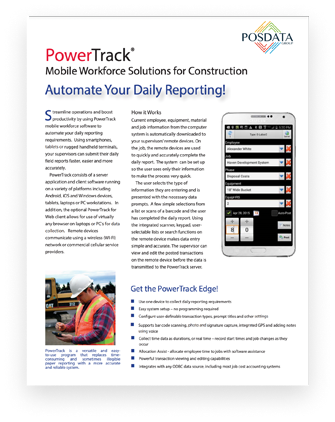 The only way to truly appreciate the capability of PowerTrack is to see it in a demo.