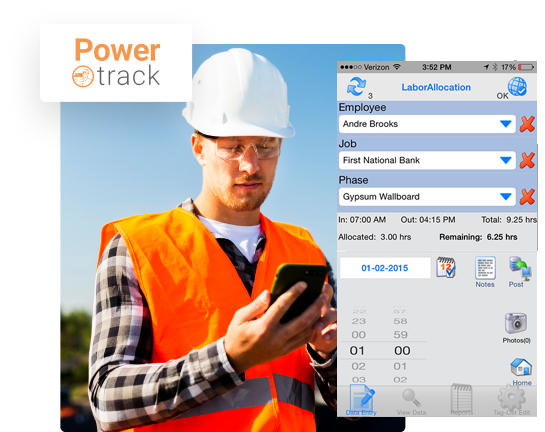 PowerTrack For Iphone And Ipad (IOS)
Leverage your existing investments in iPhone and iPad by deploying PowerTrack's iOS applications to your mobile workforce. With advanced timekeeping, data entry and comprehensive configuration capabilities, PowerTrack can automate your timesheets and other reporting for your remote locations and job sites.
The only way to truly appreciate the capability of PowerTrack is to see it in a demo.