Construction Job Tracking Software
Job Tracking App for the Construction Industry
Daily Field Manager is one of the most powerful project management tools in the mJobTime construction software Mobility Suite. It allows you to track project progress and document any information about the job that you consider important. Having this documentation can potentially prevent or help you win a costly lawsuit or judgment.
Weather
Delays
Accidents
Inspections
Meetings
Other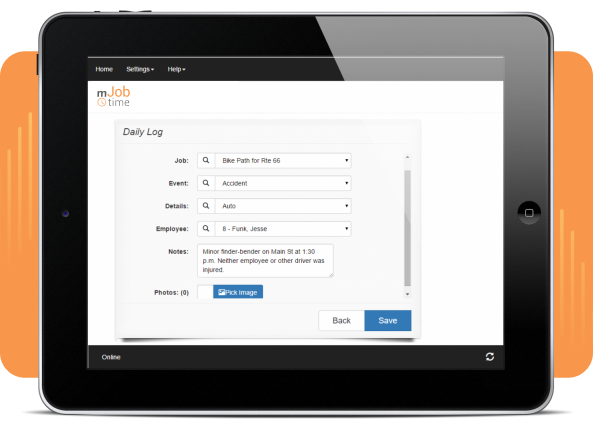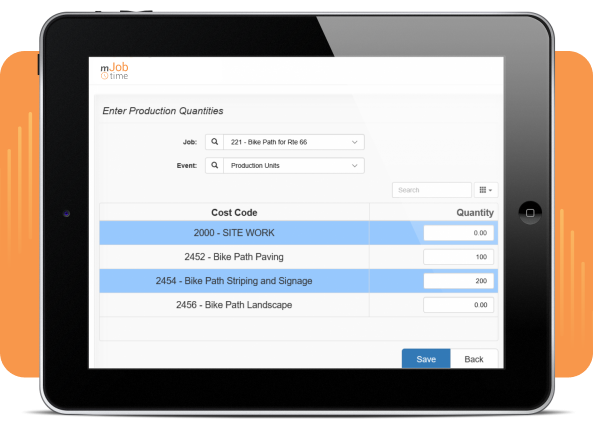 Enter and track production units for any job charged with labor hours.
Per Diem and Other Expenses
Automate your per diem pay with mJobTime's flexible per diem tracker.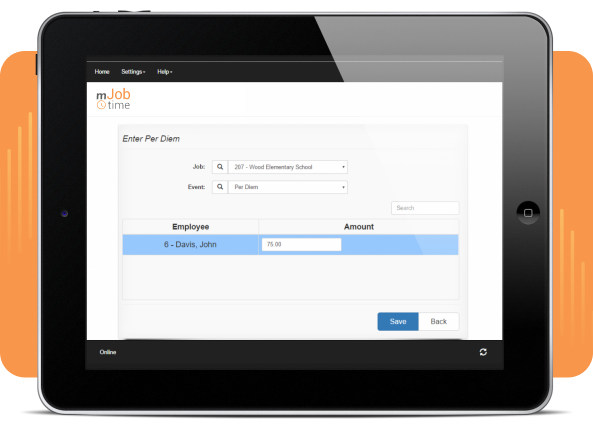 mJobTime Construction Job Management Software Features
Schedule Your Construction Job Tracking Software Demo Today
The only way to truly appreciate the capability of mJobTime is to see it in a demo.