mJobTime Construction Time Tracking Software
The most advanced construction time clock solution on the market.
With the industry's leading construction time-tracking software, you can
mJobTime's customizable construction time tracking solutions combine flexibility and configurability with a great feature set and outstanding service to help your construction business make the most of your time.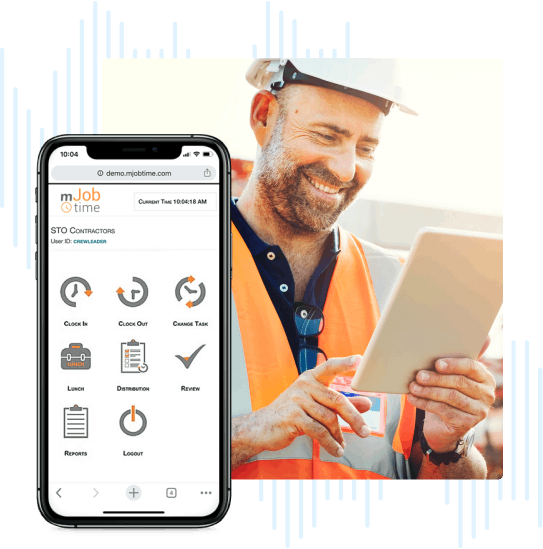 "Simplicity first. We address complex time management issues with mobility, flexibility, and ultimately — simplicity. That's why construction companies and specialty contractors choose mJobTime…"
Why mJobTime

Why Choose mJobTime?
Put the industry's most powerful data-mapping utility and integration to work for you. Manage time with multiple roles, track costs and labor, and stop losing money on the clock.
Improve cash flow and billing and streamline payroll and invoice processing. Take advantage of the following configurations in our time-tracking software so you never have to worry about the inaccuracies associated with insufficient data again.
Capture daily workplace data to eliminate reporting errors with the mJobTime construction time tracking app. Our field user interfaces are available on desktops, tablets, or mobile devices like Android smartphones or iPhones.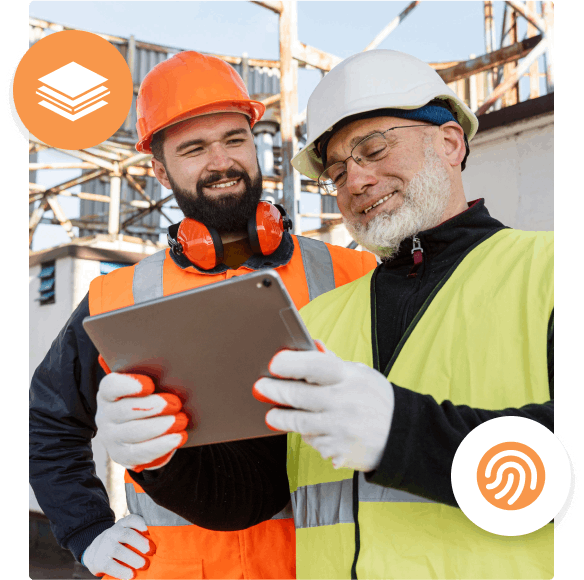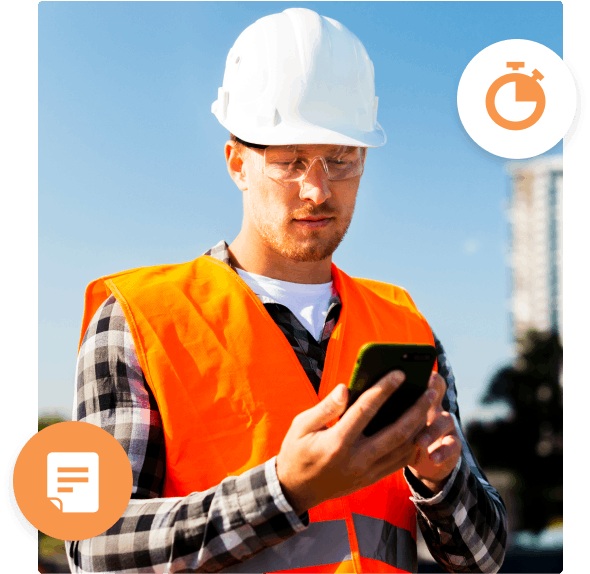 Set up real-time notifications from your entire construction crew to gain accurate insights into real-time project progress for various events you may otherwise miss. With custom notification options, you can ensure you get notified when the following situations occur.
Overtime And Break Rule Automation
Facilitate more accurate job costing including overtime and breaks rather than waiting until payroll is processed. Our overtime and break rule automation eliminates errors from inaccurate manual calculations.
Industry-Specific Solutions
Take your project management to the next level with various targeted features for Speciality Contractors. The following features can be configured to your specific needs and, in turn, save you thousands of dollars on costly data entry errors, irresponsible employees, and lost production.
Improve your bottom line by getting accurate data and field reports for better forecasting, budgets, and worker management. With our job cost features, you can track everything by job, phase, cost code, or custom work-breakdown-structure.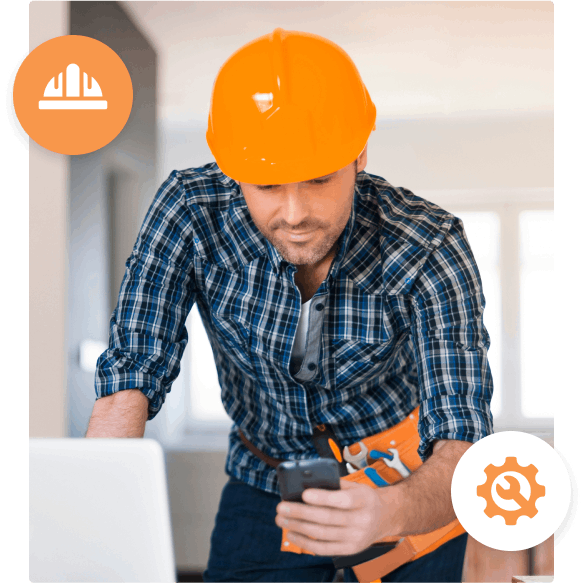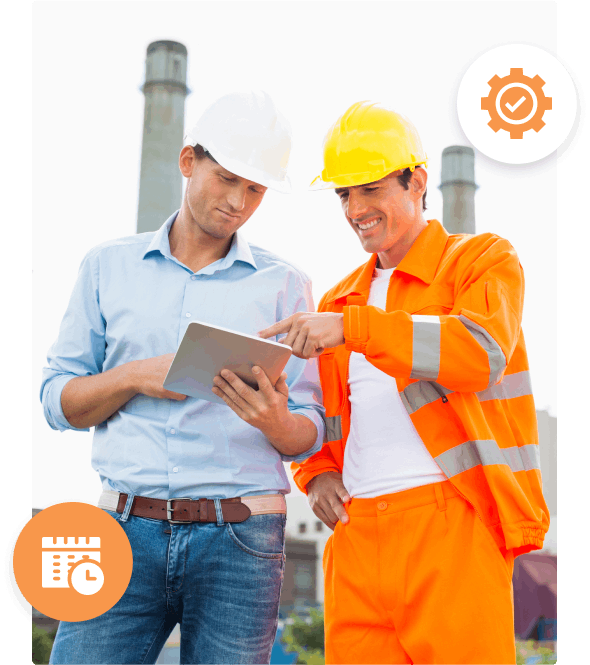 Easily input and read time records with minimal software training required. Our user-friendly interface will elevate your workplace's time-tracking and management process.
Eliminate manual timesheet process errors with timesheet data that is correct from the get-go. Our reliable and precise timesheet software will provide real-time tracking and reporting to ensure you have the right information and detailed timesheets for accurate payroll.
Testimonials

What mJobTime Customers Have to Say About Our Innovating Time Tracking Software
"Excellent product with an even better team behind it. Their support for the product is very good. I like the ease of use of the product and the features it gives the administrator to use for sorting and reviewing time cards."
"Timekeeping Savior. mJobtime is amazing compared to our previous ADP timekeeping system. Its flexible to customize to exactly what we needed for our business."
"mJobTime Does the Job. From the very first day of installing mJobTime, their support team has walked us through the set up and implementation. They service is outstanding, their response time is superlative. Ali'i Builders accounting and payroll office has been efficient and accurate in the processing of payroll, insurance and union reporting and time off tracking (PTO) for each individual employee. The accessibility and time entering is also very user friendly for the Foremen, Project Team and the back office administration. "
Features

mJobTime Features
mJobTime's customizable modules put you in a position of power and confidence.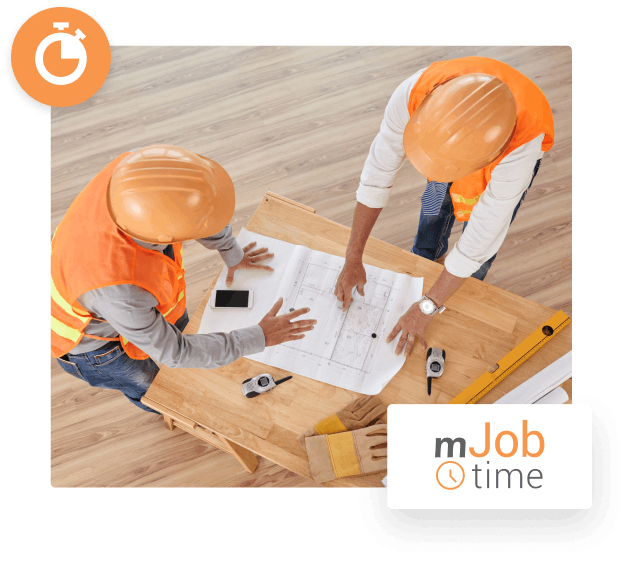 mJobTime

mJobTime Saves Our Customers Thousands of Hours Each Year
Construction businesses of all sizes experience substantial time savings with mJobTime's employee time-tracking software. Our cutting-edge software will make your field staff more productive by reducing the amount of time spent on administrative duties. mJobTime's construction time tracking platform will also make your office staff more productive by not having to re-enter time collected from the field. Finally, it will save you money by dramatically reducing the number of mistakes made during payroll processing.
The only way to truly appreciate the capability of mJobTime's time-tracking solution is to see it in a demo.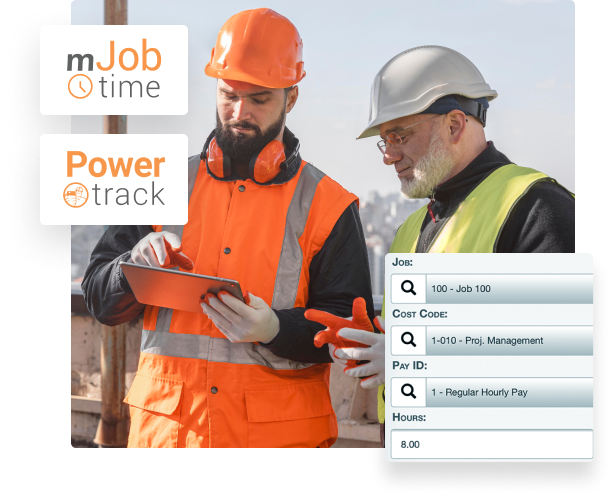 Frequently Asked Questions