Construction Tool Tracking Software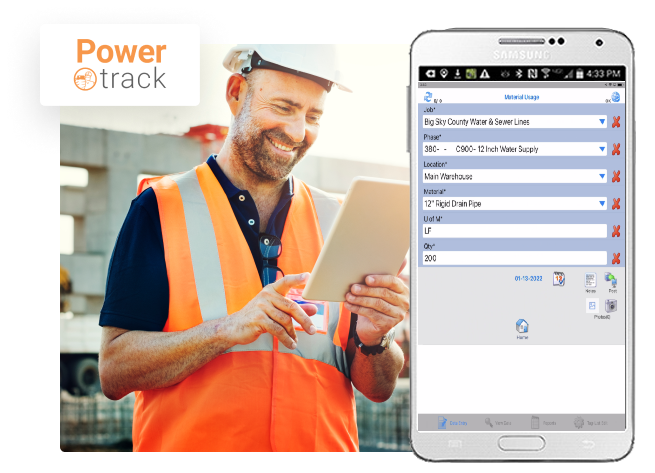 Equipment, Material, Inventory and Tool Management Software
Your organization depends on having accurate information on all of your tools, material and equipment. Use PowerTrack's construction tool tracking to:
By tracking your assets and knowing who is accountable, management can gain control of escalating costs. In addition to achieving reductions in monetary loss, employee and contractor productivity is increased by having equipment, tools, material and inventory where you need them, when you need them.
PowerTrack's tracking system for construction equipment integrates with your Job Cost ERP system to track your assets. Use PowerTrack's mobile apps with barcoding for transactions such as transfer, issue and return. PowerTrack is integrated into your system so you are able to use your reports in your ERP to view your equipment, material, inventory and tools. ERP systems may vary so please talk with your mJobTime representative.
Tool Inventory Management Datasheet
Download the Tool Management Datasheet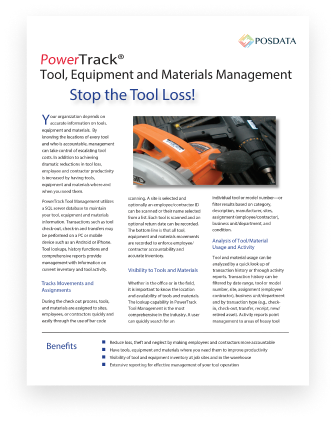 The only way to truly appreciate the capability of PowerTrack's construction tool tracking app is to see it in a demo.