Construction Budgeting Software
Budget Manager Software for the Construction Industry
Helping Supervisors Improve Project Management With Instantly Updated Real-time Budgets.
At mJobTime, one of our goals is to create construction management software that will enable supervisors to better manage their jobs. With real-time budgets, you can track budgets and keep them organized all in one place.
Our construction budget management software solutions will assist you with:
In summary
Sorted by job or by job & cost code
Construction budgeting software has come a long way – you'll receive instantaneous information to help you and your entire team better manage the bottom line. Want to learn more about how our construction budget manager can better serve you and your construction projects?
Contact us today!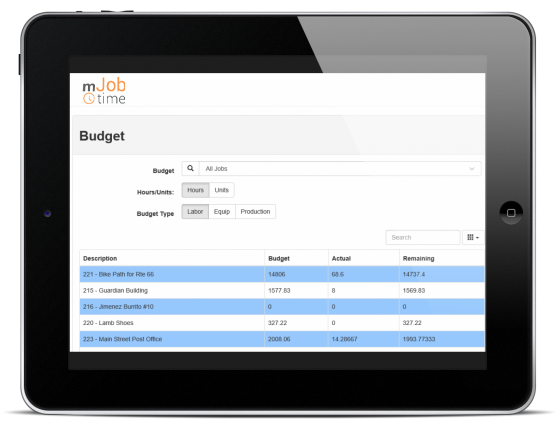 mJobTime Additional Features
Schedule Your Construction Budget Management Software Demo Today
The only way to truly appreciate the capability of mJobTime is to see it in a demo.