Announcing an Award-Winning Innovation From mJobTime
Our mobile biometric time tracking software allows employees to clock in and out via a fingerprint scan taken on iPhones and iPads. See how Ceco Construction uses mJobTime on iPads to better manage their 2,000 employees.
Buddy punching, where one employee clocks another employee ("the buddy") in or out, and time theft have been a problem for construction companies since the invention of the punch clock attendance system in 1888. Previous attendance solutions involved using separate scanning devices connected by cable to a laptop or tablet, or a stand-alone stationary (immobile) clock.
With the biometric employee time tracking app, mJobTime customers can now enjoy all the conveniences and security of a mobile biometric time tracking and security solution without the previous hassles. Use your mobile device to scan employees' biometric information on or off the clock.
mJobTime also supports a selection of wall-mounted "stationary" time clocks for your unattended timekeeping requirements.
It's just that simple.
ATS Maximus Biometric Attendance Tracking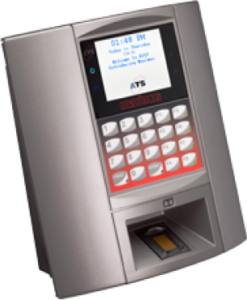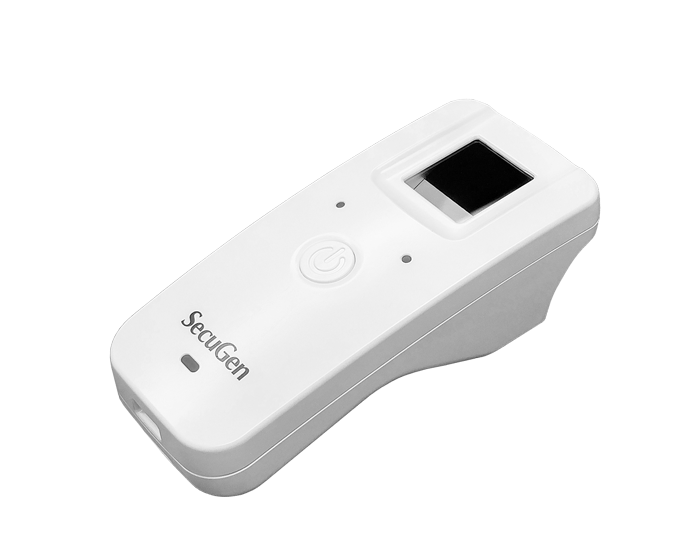 Secugen Unity 20 Bluetooth fingerprint reader
Unity 20 Bluetooth is the world's first elegantly designed, low cost, fully programmable Bluetooth fingerprint reader. Featuring a sleek wireless design with a premium FBI-certified fingerprint sensor, the Unity 20 Bluetooth can securely transfer fingerprint data wirelessly to mobile devices for convenient biometric authentication, identification and enrollment. The reader is built with the industry's most rugged and patented optical fingerprint technology and yet is small enough to be carried in a pocket and held comfortably in one hand.
The Prodigy™ biometric time clock has the ideal blend of performance, functionality, style, and affordability designed for essential workforce management functionality.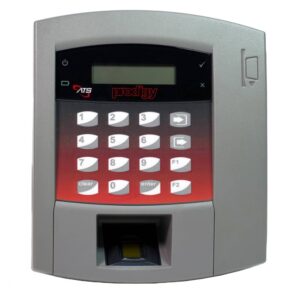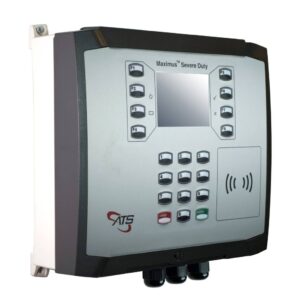 Maximus™ Severe Duty time clock is the ideal solution for harsh and severe environments. This weatherproof and ruggedized time clock, with its back-lit screen and easy-to-use keypad, makes it easier to use an employee's personal PIN code to access the terminal's functionality and perform daily transactions such as punch in, punch out, meal break etc. It can be enhanced by adding a contactless proximity card reader system in addition to employee PIN codes.
The only way to truly appreciate the capability of mJobTime's biometric time and attendance software is to see it in a demo.