October 10-12, 2017 Oregon Convention Center | Portland, Oregon
---
VISIT MJOBTIME – BOOTH #431
mJobTime will again be on-hand at this year's Collaborate Viewpoint User Conference to exhibit construction's most advanced mobile time tracking software. Come by and visit with Janice Newland, VP of Business Development, and Reece Jordan,Territory Sales Manager, to see how mJobTime can significantly increase your productivity and improve your bottom line.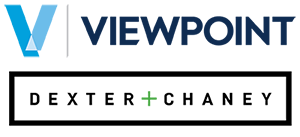 And for the first time ever, Collaborate Viewpoint User Conference will include Spectrum users! Viewpoint and Dexter+Chaney have joined forces to expand their industry-leading platform's capabilities and provide more technology choices and construction software solutions. It is an event dedicated to education, collaboration, and partnership development.
The event includes three days of networking opportunities and educational & training programs with Viewpoint's key business partners and 15,000 software users who are owners, directors, and leaders within their construction firms. Attendees are also able to connect and engage with industry vendors and professionals as they showcase their newest products and services.
While you're there, ask Janice or Reece to demonstrate mJobTime Version 15. With new and improved user interfaces for both our field and office users, mJobTime is even easier to use and more powerful and flexible than ever before.
Take advantage of your time at Collaborate 2017, and pre-schedule a private session with Janice or Reece to discuss your particular issues, needs, and goals during the event.
{loadmodule mod_custom,Blog Contact Button}